I do borderless networks: routing, switching, wireless, firewalls, IPS, VPNs.
They're all becoming "virtual" or "software defined" so my job will be easier, no more heavy boxes to carry around.
I know enough Linux/Windows/VMWare/Python to be dangerous.
I write bash and Python scripts to automate tasks or to create simple utilities to make my job easier.
"Work smarter, not harder" is my strategy.
I've a bunch of IT certifications but the one I'm most proud of is definitely Cisco CCIE #38619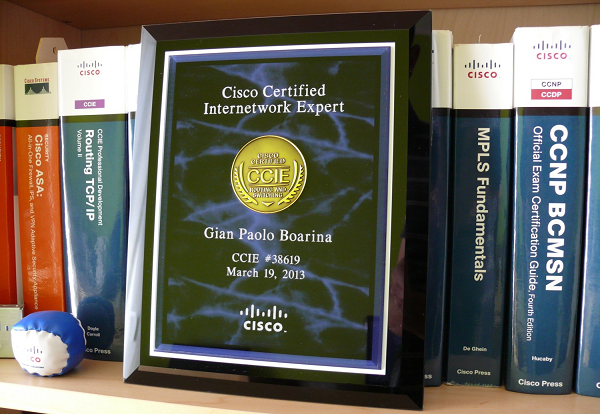 My Cisco exams history: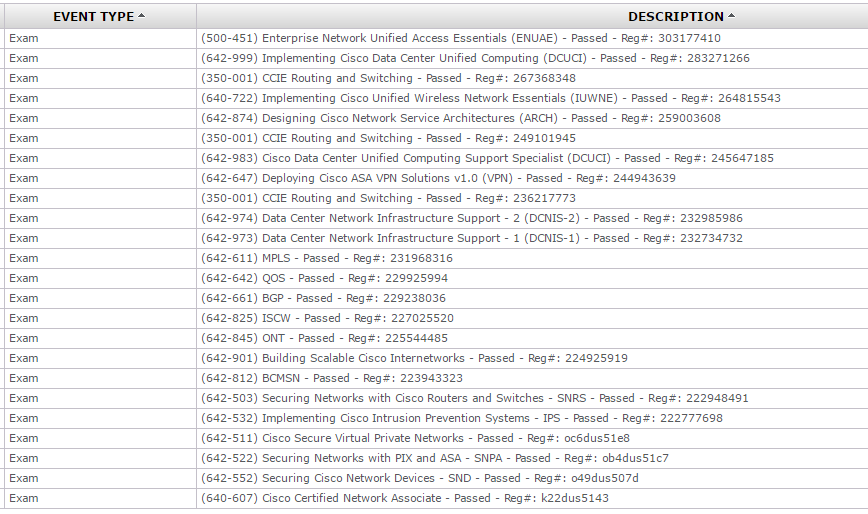 More details in my Linkedin profile
Follow me on KEYBASE
---
All website content, including text, images, code is under CC BY-NC-ND license

Be polite, don't steal.