Cisco Live Europe 2021 virtual
As many events, Cisco Live this year is virtual, sessions are delivered in streaming.
---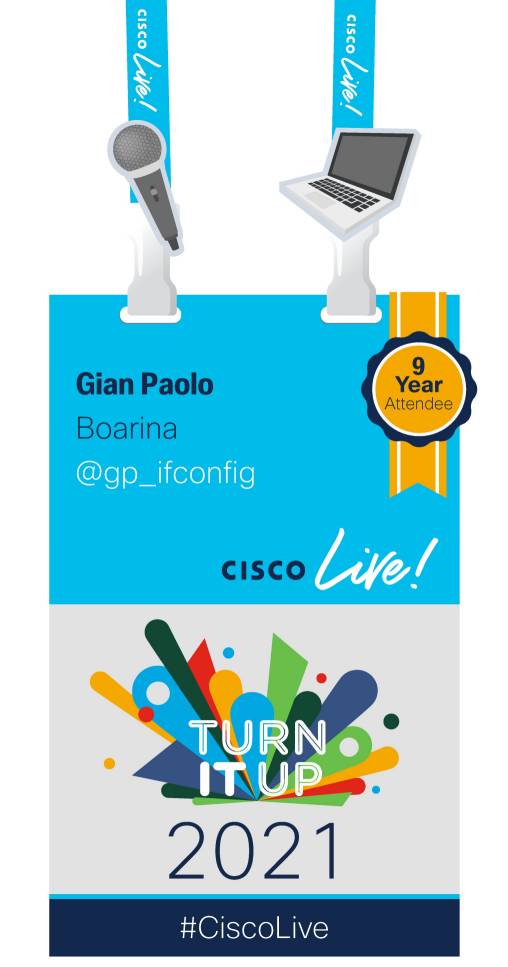 Tranlsating the experience of a multiple days in-person event to an online event is not an easy job.
In the past years I've spent the days of Cisco Live chatting with people, attending a few live sessions but mostly interacting with fellow engineers and Cisco Champions.
Last year I've consumed my shoes between the DevNet area and the World of Solutions.
Knowing that the breakout sessions were recorded I could easily spend weeks after the event whathing the videos most related to my current projects.
This year the experience was much different. I find it hard to engage with people online. In a mix of light burnout and tyranny of immediacy I've skipped most sessions, adding them to a favorite list that will stay in my backlog for a while.
While I've appreciated the effort that Cisco did to create the best online experience, I struggle to find it engaging after over a year of online meetings, online events and remote work.
I don't think any new technology could ever replace in person communication. Travelling creates pollution, sometimes it's a waste of time or the event:travel ratio is low, but I miss it anyways.
I hope we'll get past this pandemic and enjoy live events again soon.