NFD23 - PathSolutions
PathSolutions show how they think network monitoring should work presenting TotalView at NFD23 .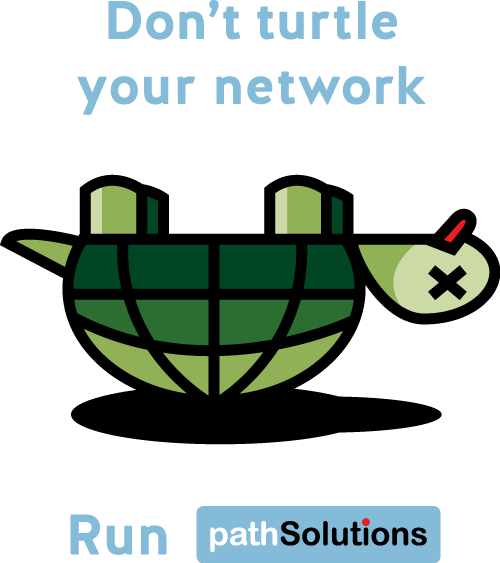 TL;DR
PathSolutions want to solve a well known problem: quite often monitoring software can't help to troubleshoot, they only offer a bunch of values and counters the network operator needs to interpret.
TotalView by PathSolutions is a monitoring tool based on SNMP. It runs network discovery via CDP/LLDP/SNMP and collects information from network devices.
TotalView is not a tool to spot traffic spikes or microbursts, it runs slow polling in 5 minutes intervals.
This approach has some advantages, it avoids too much load on the CPU of the network devices and on the server itself, it's made for scalability.
A single server can scale up to thousands of interfaces. Note that TotalView runs on Windows 😒 but it does not require a Server license ✌.
Other products require the network engineer to select the interfaces to monitor and what counters to enable. TotalView 's scalability and slow polling allow to monitor more counters on all network ports. A broader view of the network is a key element to spot issues.
Licensing is per-port, all the modules are included bit the standard license excluding the Risk module, used for advanced security features.
The cool factor is how the GUI presents the alarms in a human-readable format to guide NOC operators in the troubleshooting process.
Not only SNMP
I was not accurate in the initial description, TotalView actually can do much more than SNMP polling. Integration with Active Directory can show users logged on a computer, it can leverage WMI to monitor server CPU and correlate it with performances.
Think about how many times the troubleshooting process starts with the network is slow and ends with server CPU was 100%.
It also has an embedded IPAM and NetFlow analyzer , included in the base license.
And more…
Tim's presentation went through many other features of TotalView . It is definitely a product I'd like to try on my network.
---
Links
All NFD23 recordings are online on VIMEO and YOUTUBE .