ITNOG5
On May 10th I had a chance to attend again ITNOG in Bologna.
Even if ITNOG seems to be an event with focus on ISP I find it very educative for anyone working in the enterprise market.
The boundaries between enterprise and ISP network are a common ground for negotiation about connections, routing, security, SLA. Sun Tzu advice it is a good strategy to know your enemy, I see no enemies on the other side of the CPE but the idea remains valid.
Event recap
The program is a mix of insights of IX evolution and improvements, security, tools and automation.
I share some considerations on those that impressed me the most.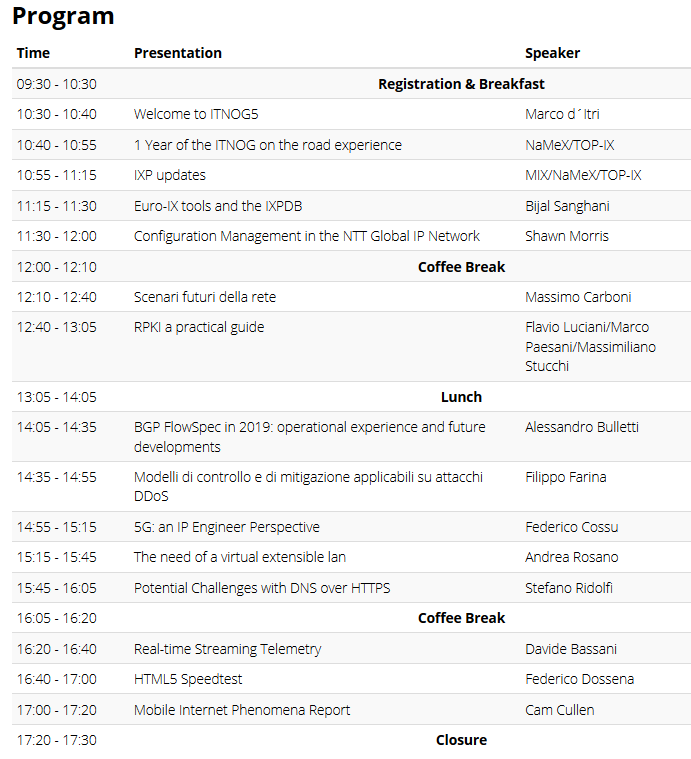 I really enjoyed Shawn Morris presentation about the NTT automation journey , very detailed with a good mix of technical details and overall automation strategy.
Stefano Ridolfi from BT shared his view about the potential challenges of DNS over HTTPS. I had not yet thoroughly analyzed the theme and the presentation was a stimulus to learn more, also thanks to public interventions. The technology has controversial aspects that must surely be analyzed, especially in terms of impacts on security and privacy.
Federico Dossena presented its HTML5 Speedtest that I regularly use to test WiFi networks:
Being the network manager of some customers who happen to be also AS I listened carefully to the RPKI session . RPKI is a tool to prevent BGP hijacking that will require a collective effort to be effective.
Wrap up
ITNOG5 was a great opportunity to meet new and old friends including Paolo and Tiziano who I had a chance to meet the first time at a Network Automation seminar some time ago.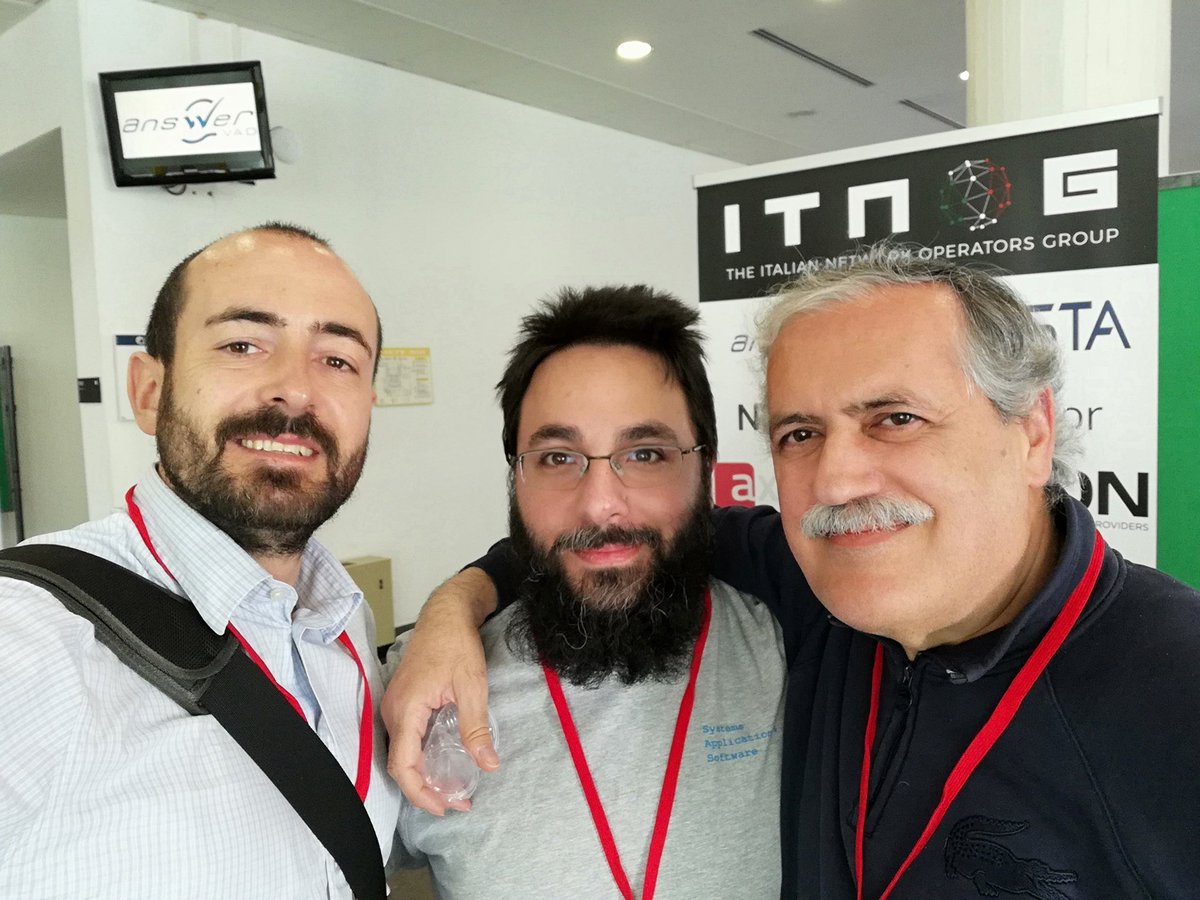 I advise all fellow network engineers to attend ITNOG to expand their knowledge of the world of networking and keep up to date on the evolution of service providers that is also reflected in the enterprise.
The slides of all the sessions are availble on the ITNOG5 website .