IT Blog Awards
I'm pleased to announce that my blog has been selected as a finalist in the Most Entertaining category of the IT Blog Awards, hosted by Cisco
This blog is a project that I have been carrying out for years in the (little) free time between a demanding job, the study and the family.
I think it is important to dedicate time to the blog because it has allowed me to meet many awesome people, actively participate in the community and make my contribution to the ecosystem that has helped me at the beginning of my career.
All the finalist bloggers, but also many others not included in the list, show that the commitment and willingness to participate bring out the positive side of the Internet. This is particularly important at a time when the Internet is used to spread false news, hate and bad moods.
I thank the Cisco team for selecting me, those who will vote for me but even more all the members of this fantastic community. We are separated by distance, language, time zones but united by a common passion for technology that makes us somehow closer and part of something beautiful and important.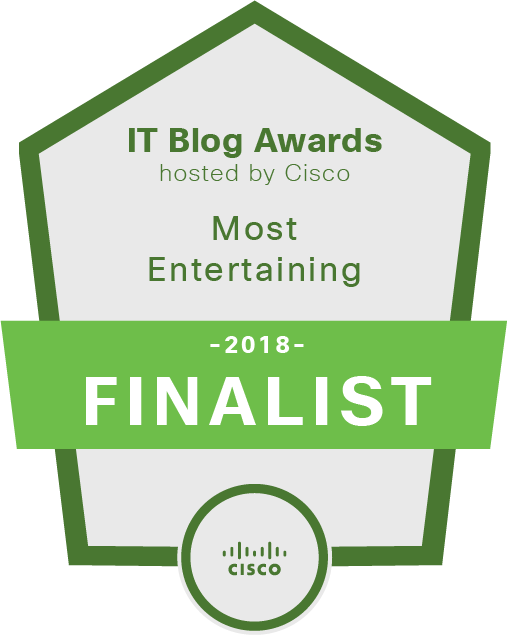 Voting is now open through January 4th 2019.
You can vote one preference for each category , don't forget to select mine in the Most Entertaining ;-)

Follow the discussion on Twitter with hashtag #itblogawards .
UPDATE
Congratulations to the winners, my blog didn't made it but it was an honor to be in the list of finalists.